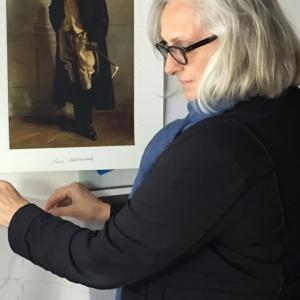 Zeljka Alosinac
Artist member since 2018
Toronto , Ontario
Zeljka Alosinac is an artist whose preferred medium is drawing. For the past thirty years she has worked in the film industry as a Set Decorator, developing her creativity, attention to detail and clarity of vision. Skills which, when applied to this series, integrate the historical with the modern, producing a new and exciting reconcilliation of Past and Present
---
What kind of artwork do you have in your home?
Most of the work has a personal connection, we know most if the artists/photographers
Why is it important for people to have art in their home or life?
To express yourself! And beauty never goes out of style.
When did you start making art, and why?
About 4 years ago when I retired from working in the film business. it's never too late to make Art!
Favourite artist(s) right now
Stephen Appleby-Barr